I'm not gunna lie, 30 plus was born out of pure and utter desperation…
I was a single mum who was left with 4 kids (2 of them were back-to-back babies!) and no way to make ends meet. I had explored the option of going on a domestic purposes benefit and realised very quickly that a benefit was unlikely to cover even my basic costs?
I had trained as a makeup artist, but found out fairly swiftly that my competition were girls as young as 16 years old, who were living with their parents and charging $20 per makeup (just so they could buy MORE makeup). Where-as, I had 4 children to feed and clothe!
My story was literally a matter of 'sink or swim'
I knew that I either found a way to stay a makeup artist, (against FIERCE, undercharging competition), ORRR, I went on a benefit. So, I took a punt… and here we are!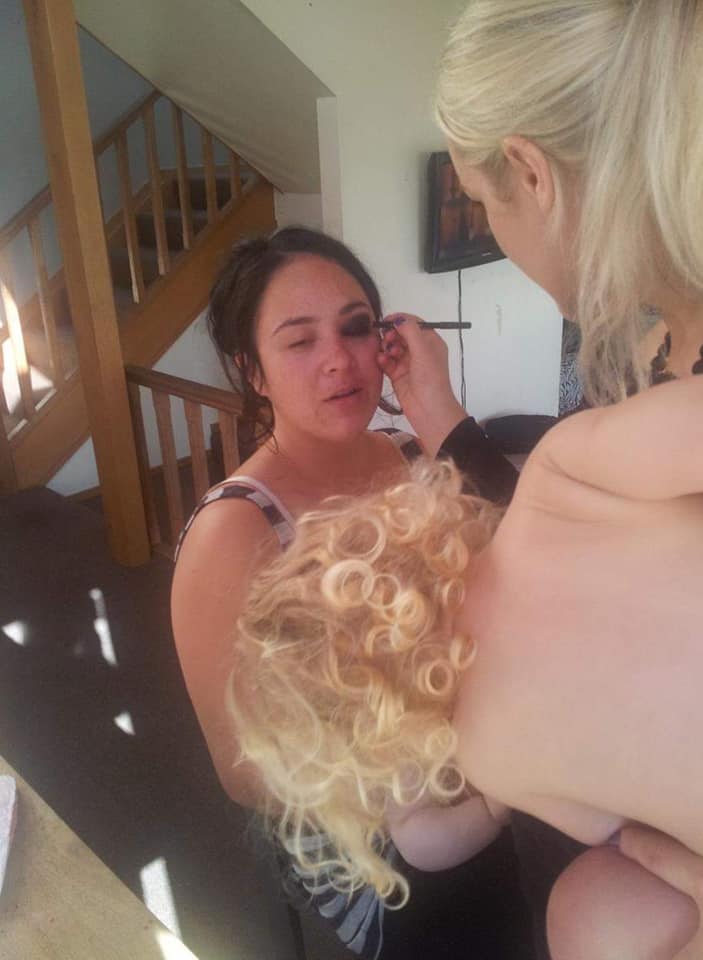 Pics of how I used to have to do my job as a makeup artist, around the needs of my kiddoes!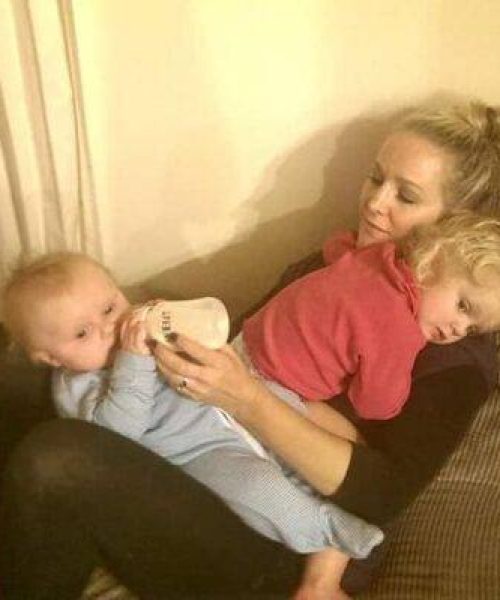 30+ plus and fabulous was ORIGINALLY my attempt at creating a target market for my skincare business, where I focussed on offering skincare and makeup to women in OUR age group. At that point my only advantage was that 'young' girls only wanted 'picture perfect' models, and women who they could transform into Kim Kardashian look-a-likes, so their makeup portfolio's would look like a bunch of A-lister socialites (ugh!) And that didn't seem to count anyone 35 and upwards?
I've ALWAYS been a champion of women, so serving the women that didn't specifically fit into the category of 'perfection' felt natural to me. I was going in to bat for us old girls! Haha.
But, as fate would have it, 30plus and fabulous quickly grew a life of its own, and became something so COMPLETELY different to skincare and makeup, so I decided to separate the skincare community from the main group, and that is when the rubber hit the road for 30plus!
And so, as our message changed, so did our group invitation – and here it is…
"I got a bit sick of watching youtube tutorials with 15-20 year old girls showing us how to apply makeup to perfect and dewy skin, wearing midriff tops and shorty shorts, and handing out diet advice.
So, I decided to open a space for us older girls, where we can talk about where to buy spanks, how to speed up slowing metabolisms (haha), and the best products to cover those greys!
And I thought, Hey, if ALL else fails, we can let each other know where all the good wine sales are!
So, if you are 30+ (years old), and looking for a community of women who you can relate to, not feel intimidated by, and to get great advice from…. you're in the right place, at '30+ and Fabulous!"

And thanks for coming on the journey
Love you
– mean it.
Natalya x x
Supporting each other in the 30plus age group to become the best and most healed versions of ourselves possible.
To be the one-stop-shop for all things pertaining to successfully navigating being in the 30 Plus age group, and KICKING adversities ASS!

Affordable Travels
Aliqua vivamus laoreet eveniet, laoreet.

Guided Experiences
Aliqua vivamus laoreet eveniet, laoreet.

Group Discounts
Aliqua vivamus laoreet eveniet, laoreet.

Guest Support
Aliqua vivamus laoreet eveniet, laoreet.