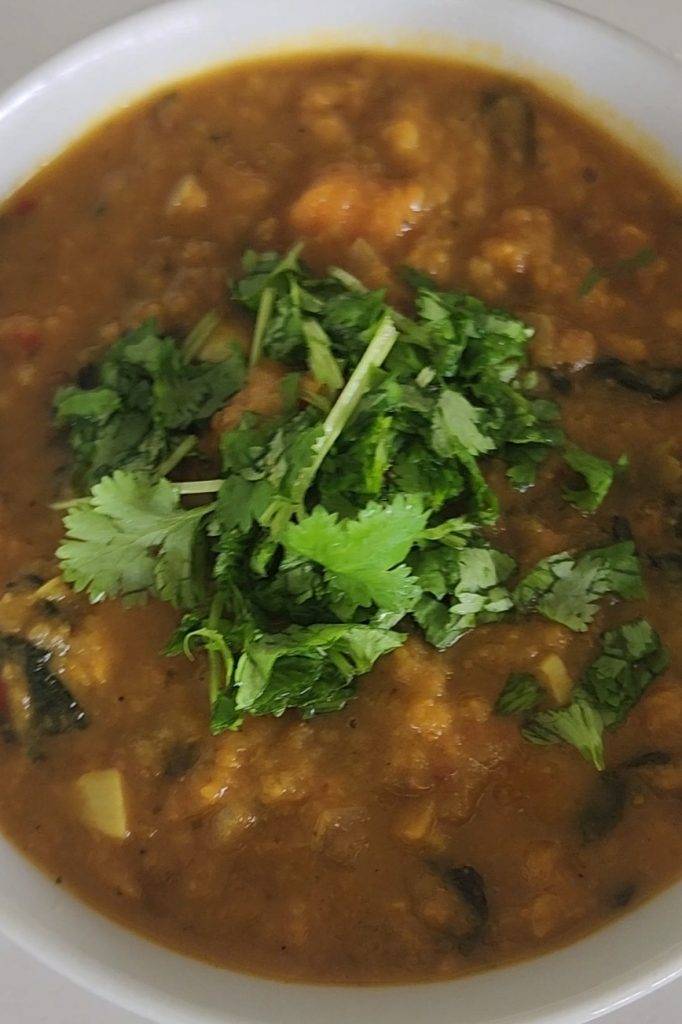 I'm no photographer, so my food quite often tastes better than it looks (haha!) and THIS Red Lentil Curry tastes like it came STRAIGHT from heaven!
Recipe:
* As much finely chopped garlic as you like (I use TONNES!)
* 1 teaspoon of ginger
* 1 tablespoon of chilli flakes (or as much/little as you can handle!)
Lightly fry garlic, ginger and chilli flakes in coconut oil, then add the following spices until fragrant (about a minute)
SPICES:
1 teaspoon each of:
* cumin
* masala
* coriander powder
* indian chilli powder
1 tablespoon of curry powder.
Add one cup of washed Red Lentils and
250ml of vegetable stock
Bring to the boil and then simmer for about 15 – 20 minutes.
Add chopped tinned tomatoes and stir in
Then add a can of coconut milk
Lightly simmer until thickened enough to serve on a bed of rice, or with naan bread.
Garnish with fresh coriander.